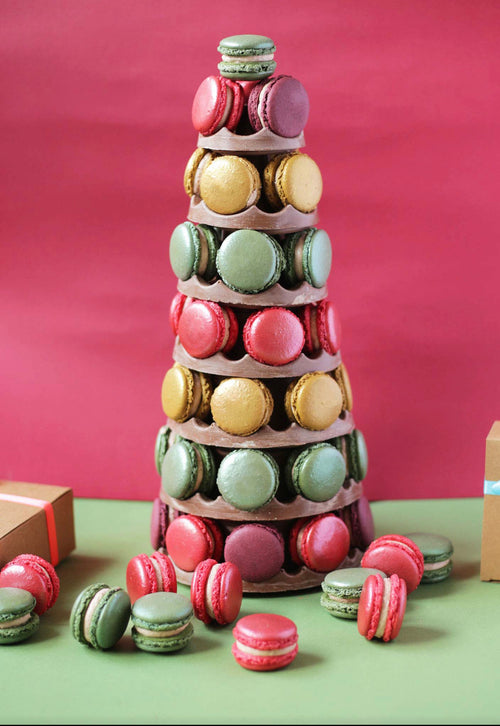 You can now pre-order our Christmas macaron selection for dispatch on the Tuesday before Christmas! Our boxes of 12, 15 or 30 will arrive in time for the big day because they'll have a lovely time chilling in the fridge before you bring them out to the delight of your family and friends. Our flavours will be: 
Chocolate; Chocolate Caramel Sea Salt; Chocolate Orange; Gingerbread Bergamot; Clementine Pomegranate; Snowball; Mulled Wine; Cranberry Orange Rosemary; Christmas Spiced White Chocolate
We will of course have all flavours available from December 1 onwards so if you just can't wait you can get them then too.
What's more, if you're in and around you can also order our macarons to sit in our edible chocolate macaron towers! When you and your guests have scoffed all the macarons you can get started on the chocolate, which means there's no waste and no ugly plastic structure left behind. We're currently only able to deliver to the London area because of the delicate nature of the chocolate structure but you're more than welcome to order for pickup from our EC1 kitchen should you be in town. Order yours now.