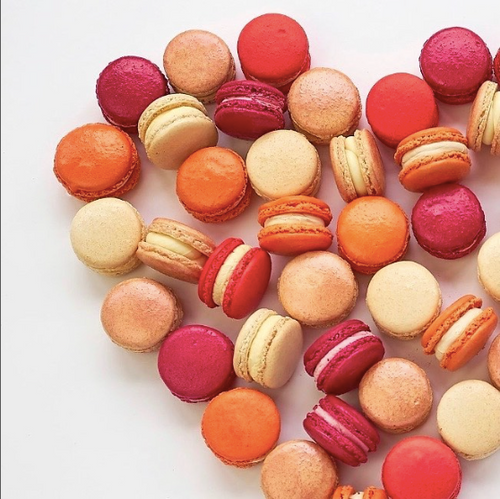 We're delighted to let you know that our macarons for Valentines Day 2023 are available to pre-order right NOW! 
It's one of our favourite times of the year, because our inspiration comes from the colours of Valentines, rather than what's seasonal. So this collection has flavours from red, pink, orange and purple fruits, and in the case of our classic Chocolate Caramel Salt macaron, pink salts! 
Our collection will be made up of the following
Chocolate Caramel Pink Himalayan salt
Pink Lady Pomegranate
Ruby and Dark Chocolate
Rose Lychee
Raspberry Peach Plum
Rhubarb Strawberry Tarragon
Pink Grapefruit Gin Thyme
Blood Orange Rosemary Pink Peppercorn
Why not get your Valentines Gifts taken care of, click here to purchase for all your favourite people.