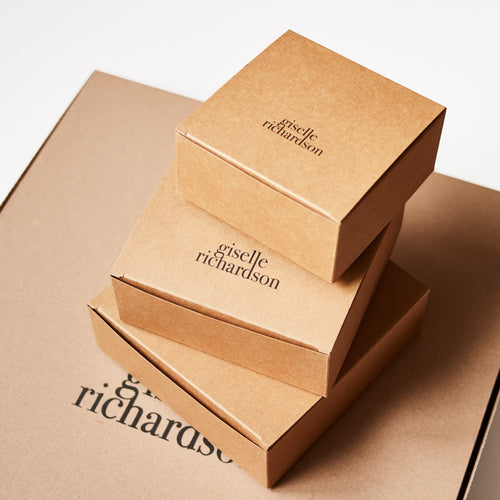 Our packaging and the environment
We try to minimise our packaging and make sure it's environmentally friendly, so the custom designed boxes we use at our markets and for online sales are made from brown kraft paperboard, in its natural colour and with minimal printing in black only. Kraft paper is naturally biodegradable: it breaks down in a few weeks into cellulose fibres which are entirely absorbed by the environment in a no-impact way. 
When we're sending macarons by post and courier, we want them to be as good as if you'd collected them straight from a market stall or our London kitchen, so we add kraft inserts to our custom boxes which keep each macaron separate and hold them all steady through the post. 
Then for extra protection, we surround them with a wool filling from Woolcool©.  Since its 100% natural, it's not only fully biodegradable but it's the best insulation there is: it was keeping its original sheep owners alive and comfortable in all weathers!
Using efficient, environmental friendly packaging isn't always the cheapest but we think it's the best.  It's included in our delivery cost.