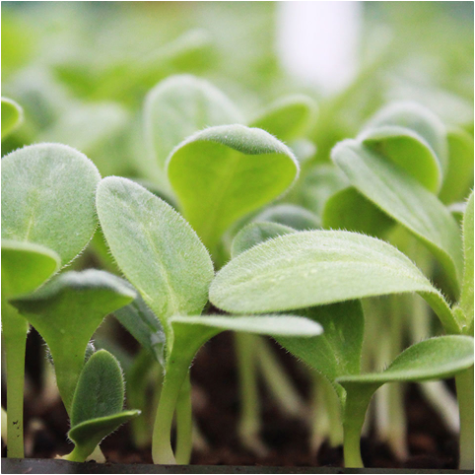 When choosing our flavours for each month, I spend a fair amount of time, even after all these years, looking at what's in season for the month ahead. For some reason I always think that maybe something will be in season that month, but as ever, what with our policy of trying to be as seasonal as possible, there just aren't that many fruits available until we hit the summer months, no matter what I wish for! 
In May though, we edge closer...
Is the strawberry the UK's favourite fruit? Toss up with Raspberry? Either way, British strawberries are now in season! So OF COURSE we have it this month.
The other area to look to this month is the herb family. Most of our favourites are at their best in May so we've fully embraced them this month, incorporating dried ones into some of the shells, and fresh ones into the fillings. And not just the more commonly-known ones - thanks to one of my FAVOURITE suppliers Nurtured in Norfolk, who grow all sorts of gorgeousness in Dereham, we're using herbs like Lemon Verbena, Chocolate Mint and Borage as part of our flavourings which is making the kitchen smell completely incredible. 
We hope you enjoy eating as much as we do making them.
Strawberry Basil
Lemon Curd, lemon verbena, dried fig leaf
Pear cucumber chervil
Rhubarb apple borage
Chocolate and Banana Mints
Honey thyme
and of course not forgetting Chocolate caramel sea salt and Chocolate. 
Buy online for delivery in London and UK-wide. You can also buy at our markets.